Company Information
Company Information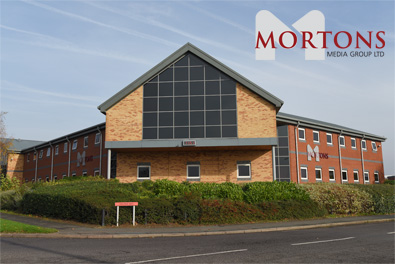 Classic Magazines and www.classicmagazines.co.uk are trading names of Mortons Media Group Ltd.
Mortons Media Group Ltd is registered in England and Wales.
Company no. 3676192
VAT no. GB 716 6328 31
Registered address:
Mortons Media Group Ltd.
Media Centre
Morton Way
Horncastle
Lincolnshire
United Kingdom
LN9 6JR
Useful contact information:
Telephone: 01507 529529
Email Enquiries:
emailqueries@mortons.co.uk
Customer Services:
info@mortons.co.uk
Classic Magazines is the 'front-of-house' e-commerce site for one of the UK's leading independent publishers – Mortons Media Group Ltd.
Established nearly a century and a half ago, the company's rich history began when W K Morton first brought mechanical typesetting to the heart of rural Lincolnshire.
Fast forward to today and, with printing and publishing still at its core, Mortons shows no signs of slowing down. The launch of new websites, the upgrading of current systems and the introduction of new products, services and events is currently at the heart of Mortons' activities as it embraces the exciting challenges that the new digital age has to offer.
What does Mortons do?
Publishing – More than 20 regular multi-platform publications are written and designed from Mortons' HQ along with a series of special edition one-off releases throughout each year and a range of bespoke and vintage merchandise including T-shirts and posters. The Mortons Archive supports the business across all areas and encompasses a collection of heritage and classic vehicle images that is among the largest of its kind in the world.
Events – Mortons now owns and operates over 30 individual events, many of which are held across multiple dates. These events range from autojumbles through to some of the largest car and motorcycle shows in the UK and beyond.
Print and Mailing – A pioneer of contract printing in the UK, Mortons Print offers a one-stop shop solution to nearly all print and mailing requirements. Mortons' flexible approach means that operations are tailored to meet customers' needs in a way that others simply can't match.