Subscribe to Steam Days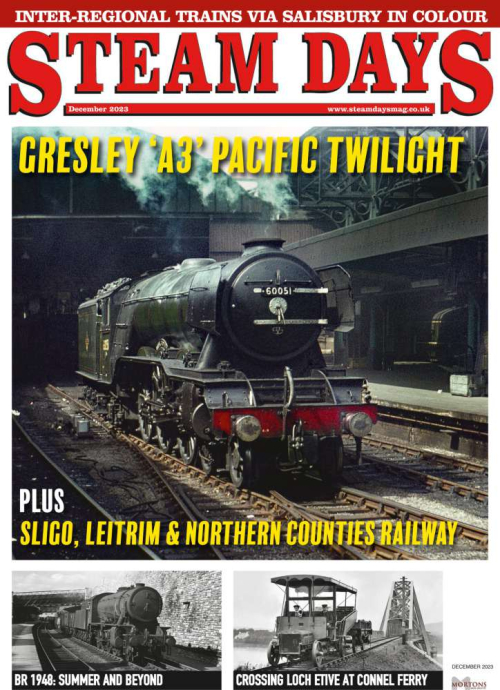 Subscription Packages
Please ensure you select your delivery region and start issue before adding a subscription to your basket
WHAT IS STEAM DAYS?
Steam Days is a monthly magazine dedicated to all steam railway enthusiasts. Each issue covers the six regions of British Railways: Western, Southern, London, Midland, Eastern, and Scottish, with the occasional article on Irish railways and the industrial scene.
These well illustrated articles in the magazine cover the history of the railways of Britain from the early days of the 1800s through to the end of steam on British Railways in August 1968.
WHY SUBSCRIBE TO STEAM DAYS?
A subscription means you can enjoy all of this, plus plenty of other benefits such as making a major saving on the cover price and FREE postage. It is quick and easy to sign up and, whether you do it online or over the phone, our team is ready and waiting to get your new deal underway or extend your current package.
PRINT OR DIGITAL?
Whether you prefer a good old-fashioned printed copy, or if you want your latest magazine sent straight to your computer, tablet or phone, you can order your subscription directly from us. Once complete, we will either begin your regular delivery in the post OR you will receive instructions on how to access your digital issue anytime, anywhere on your favourite device.
A MESSAGE FROM THE TEAM...
Steam nostalgia and railway history at its best, we are dedicated to bringing you superb features from the steam railway scene, providing archive trackside photography and rare documents to make Steam Days what it is today, the leading UK steam heritage magazine.
DIGITAL PREVIEW
And here is a taste of what you can expect...
---
Other things you may like...